Binance vs. Crypto.com – What's The Best Option For You?
Last Updated on December 28, 2022 by Jordan Alexo
When choosing a cryptocurrency exchange, there are many options available. Binance and Crypto.com are the most famous exchanges, but which one is right for you?
In this guide, we'll compare Binance and Crypto.com and explain the pros and cons of each. Binance is a world-renowned cryptocurrency exchange known for its high liquidity and low transaction fees.
Crypto.com is about to explode in popularity in the next few years and has an awesome user-friendly interface. So, which one is right for you?
What's Crypto.com?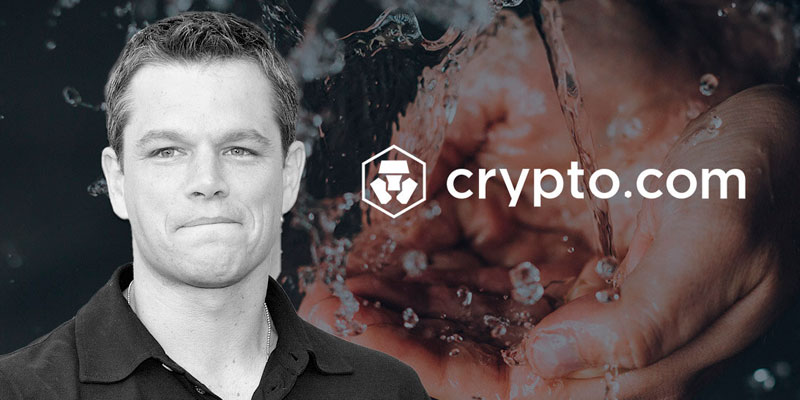 Contrary to what most people believe, Crypto.com has existed longer than Binance. Their company started back in June 2016 in Hong Kong. Currently, they have over 10 million and more than 4 thousand employees worldwide.
Crypto.com is based in Singapore, with its official digital currency called "Cronos." If you want to get into the crypto game, there's no better way than with CRO (Crypto Coins). You can use this utility token and pay trading fees on the Crypto.com exchange or staked for benefits like cheaper trading rates!
Their company has seen a large growth in popularity because of its aggressive promotional campaigns. In one of their ads, Matt Damon advises people to buy cryptocurrency through their trading platform.
In fact, their advertisement is so good that often people who don't know anything about cryptocurrency have already heard about this company. While with Binance, often only traders know about it.
Crypto's platform has gained attention because of its low fees and user-friendly interface. You can easily exchange Bitcoin, Ethereum, Litecoin, and other coins.
You should expect a user-friendly interface, low fees, and several payment options. If you want an easy way to invest in digital currency, then Crypto.com is well worth it!
What Are Crypto.com Pros and Cons?
What's Binance?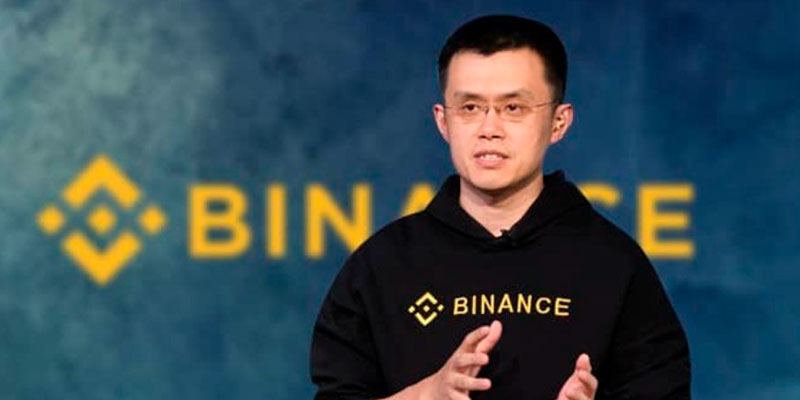 Binance is a cryptocurrency exchange that is the largest in the world in terms of the daily trading volume of cryptocurrencies. Their company was founded by the famous entrepreneur Changpeng Zhao in China in 2017. After China's crackdown on digital currency, they moved their main office to Malta.
Binance has become one of the most popular crypto exchanges because of its low fees and high liquidity. Furthermore, they have the largest selection of digital currencies out there. Allowing you and other traders to find great investing opportunities.
Also, the Binance platform is highly secure due to its two-factor authentication and multsig wallet. Besides, they offer several features that make it easy to manage your portfolios, such as a user-friendly interface, real-time charts, and an order book.
What Are Binance Pros and Cons?
Binance or Crypto.com: Which One Is More Beginner Friendly?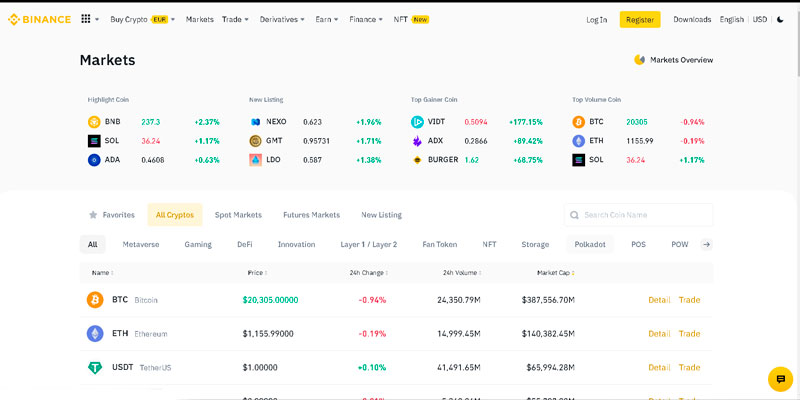 Binance is a great option for beginners because it has a user-friendly interface and a wide selection of cryptocurrencies. You also have a variety of features that make it easier for you to manage your portfolio.
I consider their platform to be more challenging to use for beginners. You probably will need to watch a few tutorials on YouTube to understand it.
Crypto.com user interface is easier to use for newbies. You can get into their platform and use it in a few minutes without much experience.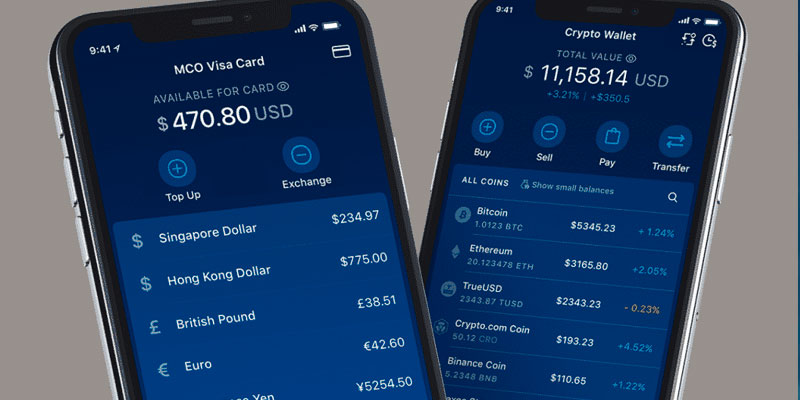 Their platform is overall more newbie-friendly than Binance. One minor issue is you can only use the Crypto.com app on your mobile or tablet. Currently, they don't have a desktop version of their platform.
Binance vs. Crypto.com: What Wallet Options Do They Have?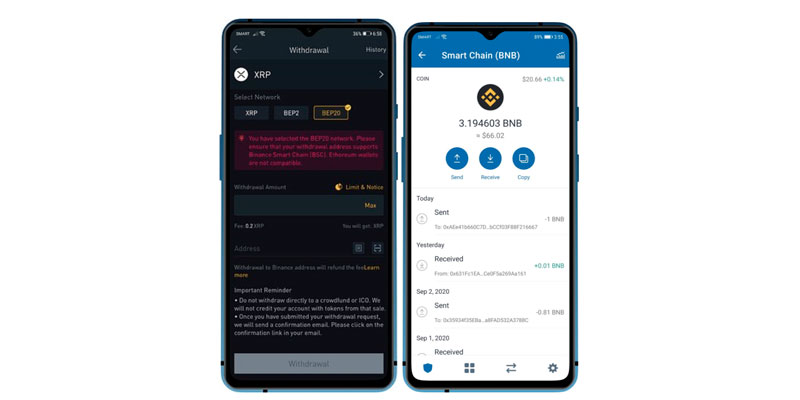 Trust Wallet is Binance's official wallet. You can find this app for free, and it securely stores your cryptocurrency. It's highly rated by Google Play and App Store users, so you know it'll be safe! You can use your own choice of crypto wallet if you prefer. I enjoy storing my cryptocurrency on Metamask. I highly recommend checking it out.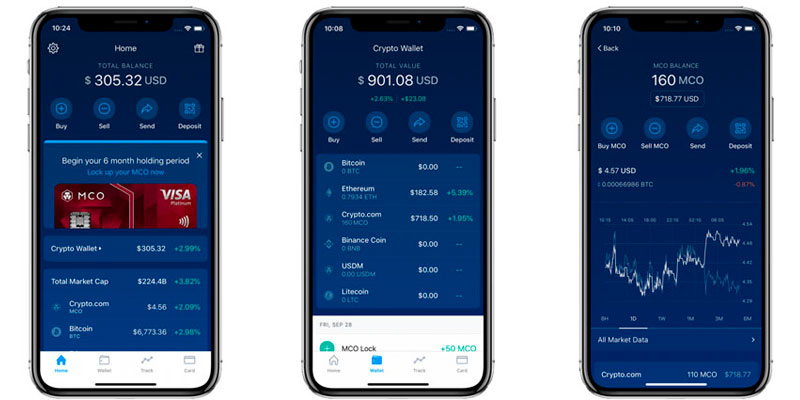 With Crypto.com, you have a Defi Wallet, considered one of the best. You can easily store and grow your cryptocurrencies and a debit that can be used to spend on them. So, your cryptocurrencies will be safe on a highly-secure platform.
Binance vs. Crypto.com: Which One Is More Secure?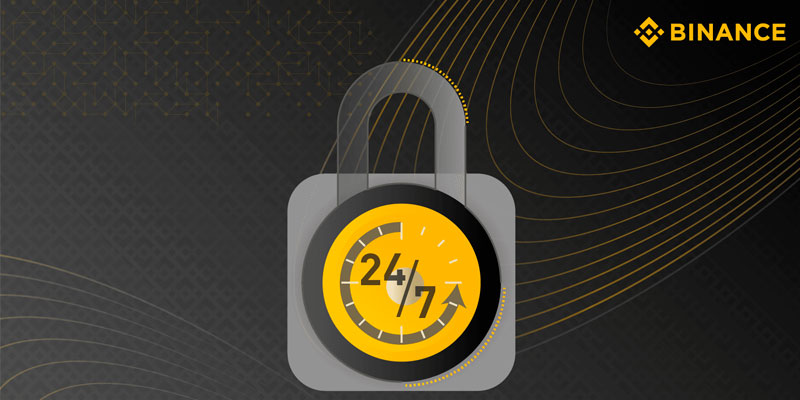 Binance and Crypto.com are both considered safe and reliable platforms for trading cryptocurrencies.
Crypto.com was one of the first companies to receive a Gold standard privacy certification. Their users' cryptocurrencies are 100% saved on an offline cold storage facility, which is monitored and guarded 24/7—making it extremely hard for someone to hack your account.
On the other hand, Binance stores most of its users' digital currencies in an offline cold storage facility.
Both companies provide two-factor authentication, email verification, advanced encryption to protect your private information, and more.
Unfortunately, both companies have been hacked in the past. In 2019, hackers stole $40 million worth of Bitcoin through a Binance security system breach. In comparison, Crypto.com lost $30 million because of hackers in January 2022.
Both companies reimbursed their customers for cryptocurrency losses and upgraded their security measures. In the end, none of their users lost their funds.
Binance vs. Crypto.com: Which One Has Better Fees?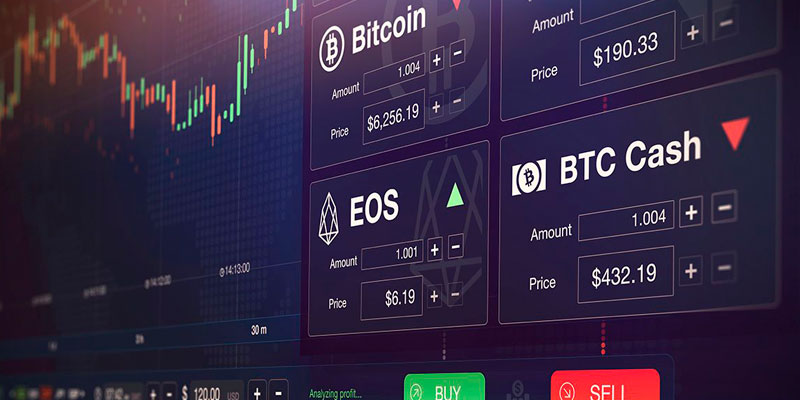 Here hands down, Binance provides the lowest trading fees. On the contrary, Crypto.com has high trading fees.
Binance has a standard fee of 0.01%, and if you hold a good amount of BNB (Binance Crypto), you have a 25% discount. In contrast, Crypto.com can charge up to 0.4% per trade. Depending on the number of transactions you make through 30 days, you can reduce this percentage.
If you're planning on investing huge sums in CRO (Crypto coin), you can reduce your trading fee to lower than Binance. However, for most people, that won't be the case.
For this reason, most new investors prefer to stick to Binance.
Binance vs. Crypto.com: Staking, Credit Cards, And Other Options?
Which One Has The Best Staking Benefits?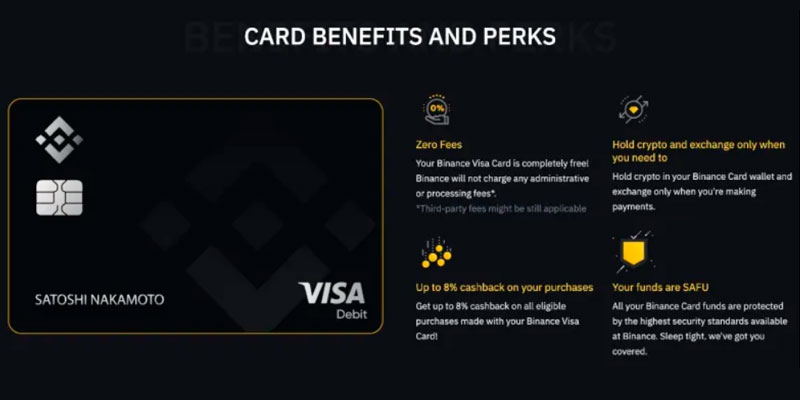 Staking is a great method to increase your digital coin holdings over time. In other words, you save your cryptocurrency for some time. As a result, you help the blockchain network and, in return, get rewarded.
The rewards depend on the digital coin you decide to stake.
However, if you decide to stake BNB tokens in their wallets, you get some bonuses.
BNB coin can give you from 5.86% up to 8.69% annual percentage rate (APR). You will see your savings grow quickly and affordably with every passing day!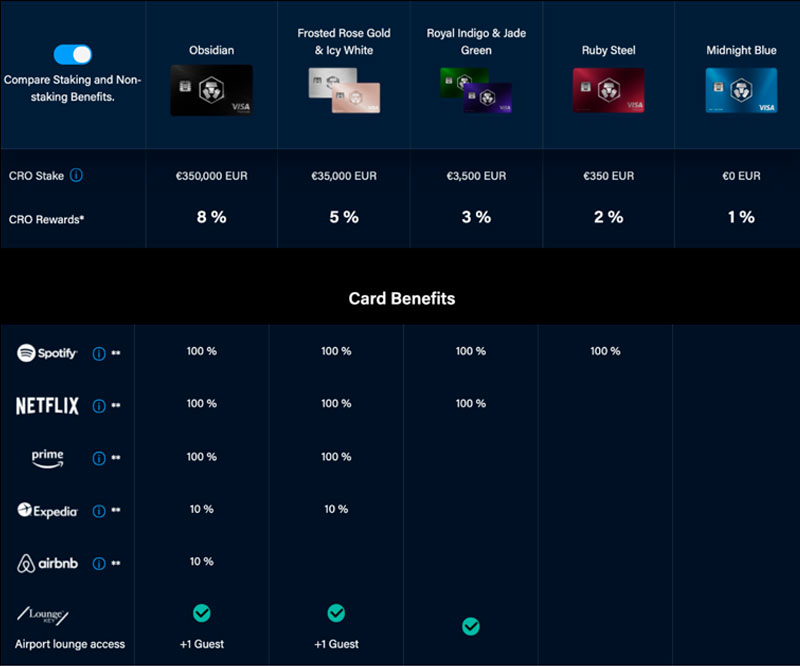 On Crypto.com, you earn between 4% to 10% annually if you choose to stake CRO. Your CRO will be locked for a total of 180 days on your account. In the meantime, you receive several bonuses, such as:
Purchase rebates on Spotify, Netflix, Expedia, Airbnb, and Amazon Prime
Increase card cashback
Higher reward rates for earn
Lower rewards rates in credit
The amount of CRO you stake will determine the benefits you receive. The higher the amount you stake, the more benefits you'll get.
Which One Has The Best Debit Cards?
Binance has a debit card program where you can earn up to 8% cashback. This means you receive back money for each purchase you make using Binance's debit card. Furthermore, the percentage depends on the amount of BNB (Binance Coin) you hold. In other words, the more BNB you hold on your account, the better the cashback percentage you get.
Unfortunately, you may receive a maximum cashback of up to $500 a month. I don't consider that much money.
Meanwhile, you also have a max of 8% with Crypto's debit card. However, the difference is you can earn up to $2000 a month of cashback on CRO.
Here Crypto is the winner! They have the best-looking designed debit cards and benefits.
Which One Has The Fewest Regulatory Issues?
Financial regulators have targeted more and more crypto exchange platforms to avoid money laundering and illegal usage of digital coins. Binance has been struck with many regulations. Their platform was restricted to users living in Ontario and Singapore.
On the contrary, Crypto.com still hasn't received any financial regulations. Perhaps they have been lucky or take regulation and compliance seriously.
Binance vs. Crypto.com Sign-up Process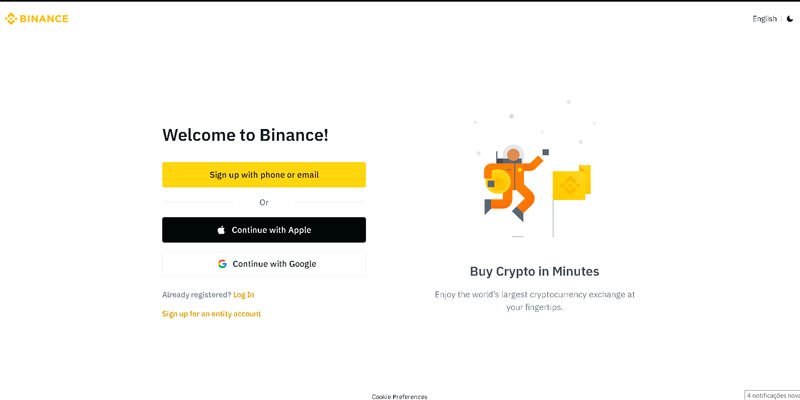 The sign-up process for Binance and Crypto.com is relatively simple. Binance requires you to provide a username, email address, and password. In addition, it asks for your country of residence and phone number.
While Cryto.com also requests your username, email, and password but doesn't ask where you reside and your phone number. Both platforms are straightforward to register.
Binance vs. Crypto.com – Which One Has The Best Customer Support?
Well, I don't have good news about Binance's customer support. This company is known to not be brilliant in this regard. Sometimes customers only receive automated replies. However, they have benefits in other aspects.
Meanwhile, Crypto.com has better customer support, and you can see that they care about their users. Both companies can be contacted through email, phone, and in-app/ website chat.
Binance vs. Crypto.com – Which One Has The Most Cryptocurrencies Available?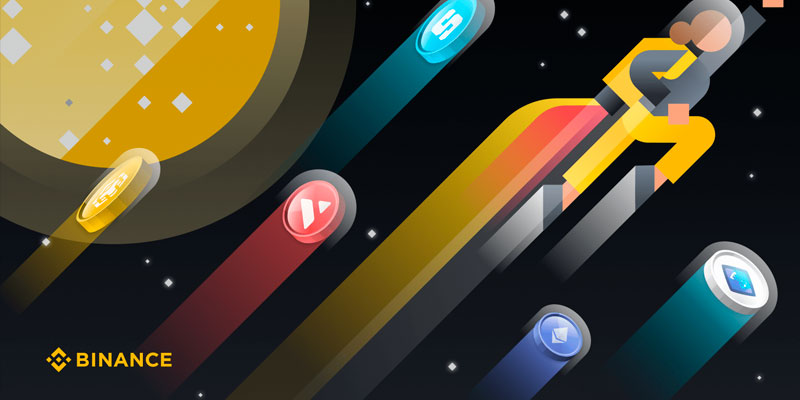 Currently, the Binance exchange surpasses the number of cryptocurrencies provided compared to Crypto.com. More than 500 digital currencies are available on Binance, including Bitcoin, Ethereum, Litecoin, BNB, XRP, Cardano, and many others.
Meanwhile, with Crypto.com, you can exchange over 150 digital coins. But in most cases, you won't have problems finding the coins you want through their platform.
Although it might seem a huge deal, you wouldn't want to buy most of those cryptocurrencies on Binance. Both companies update their database with new top digital currencies. So, you won't find a huge difference there!
However, Crypto.com tends to provide better cryptocurrency selection to its US users.
Can You Transfer From Crypto.com to Binance?
Yes, you can transfer cryptocurrencies from Crypto.com to Binance. To do so, navigate to the "Balances" page on Crypto.com and click on the "Transfer" button next to the cryptocurrency you want to transfer.
Then, enter the Binance wallet address into the "Recipient" field and click on the "Transfer" button. Your cryptocurrency will be transferred from Crypto.com to Binance.
Binance vs. Crypto.com – Let's Wrap It Up
Both trading platforms are the most popular ones available nowadays. Binance and Crypto.com offer a wide variety of cryptocurrencies to trade, as well as a variety of fiat money.
If you seek a platform that will grow in the following years, Crypto.com is the right solution! Their marketing strategy is unmatched, and they aim to achieve 100 million users by 2023; this will make their CRO coin explode!
Besides, their platform was designed with a mobile focus. Soon, most cryptocurrency exchanges will be done through mobiles, and most people don't have a desktop. Furthermore, they provide an awesome-looking debit card with more benefits than Binance's debit card.
Otherwise, if you want to join the largest digital exchange platform in the world, Binance is the way to go! Binance fees are lower, offer a wide selection of digital coins, and more options to manage your portfolios.
Furthermore, their starting staking fee for BNB is higher than for CRO. It
Determining which exchange is best for you to buy and trade crypto comes down to your individual needs. If you'd like further help, feel free to comment in the section below.